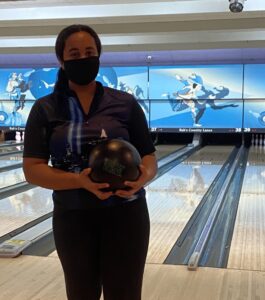 Youth bowlers took to the lanes on Sunday November 22 to compete for titles in Rab's Gold Shootout and their shot at advancing to the 2021 Junior Gold Championships to be held in Indy, next summer.
Maya Avilez rolled a 903 5-game series to take the win in the U18 Division, complete with the games of 178, 155, 205, 164, & 201!
Gavin Brod lead the U15 Division with games of 159, 184, 184, 171, & 203, 901 series.
Click here for complete results!
The next opportunity for youth bowlers to compete and earn their spots to the Junior Gold Championships will be Rab's Gold Challenge on January 5, 2021!