Book your next party with us!
Rab's Country Lanes is the #1 Staten Island birthday party venue! Perfect for kids, tweens, and teens!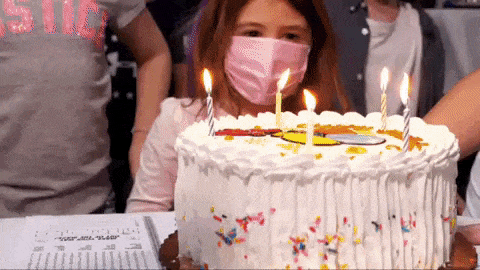 Are you looking for the perfect place to host your next birthday party in Staten Island? Good news – you've found it. Our birthday parties are so much fun for the kids and super easy for parents! We handle everything so you can relax and enjoy the birthday party stress-free. Our party hosts will provide your guests with pizza, drinks, and entertainment!
At Rab's Country Lanes, every birthday party includes 2 hours of fun! You get 2 dedicated party hosts so you and your party can enjoy pizza and soda served by our staff.
No one does birthday parties as well as Rab's Country Lanes! Reserve your party at Staten Island's #1 Destination for Fun today!
Everything you need to know about our birthday parties and packages is below:
Every 2 hour Bowling Party Package Includes: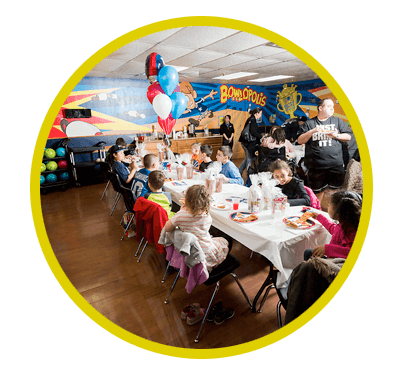 2 party hosts
Balloon Centerpiece
Pizza & Beverages
Coffee/Tea Setup
Bowling Themed Invitations & Paper Goods
Use of Dragon Bowling Ramps for small children
Use of rental shoes
Use of light weight bowling balls
Bumper bowling available
Signable bowling pin
All party packages priced for up to 12 children, including the Birthday Child!
Cosmic Bowling Package
"A glow in the dark good time!"
Featuring your favorite music videos!
Deluxe or Concourse Packages with Cosmic Bowling:
Monday thru Thursday
$320, Additional Child: $26
Friday thru Sunday
$345, Additional Child: $28
Subject to availability.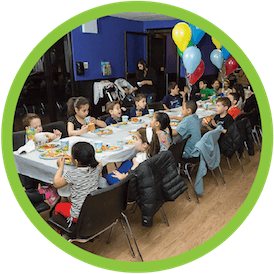 Deluxe Party Package
1 hour of bowling & dedicated party room for length of party
Monday thru Thursday
$285, Additional Child $23
Friday thru Sunday
$325, Additional Child $27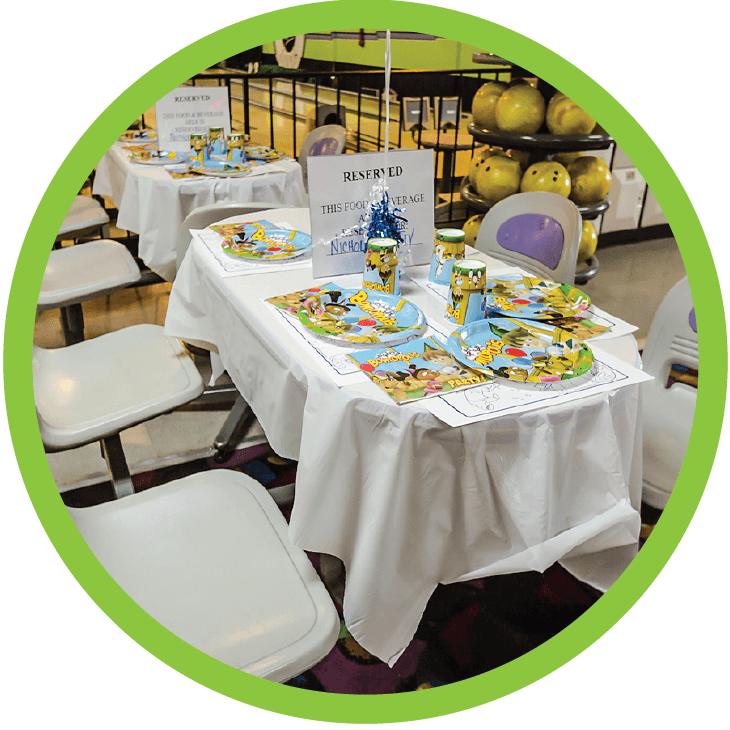 Concourse Party
1 ½ hours of bowling, dedicated seating behind bowling area & ½ hour of food and fun after bowling!
Recommended for ages 9+
Monday thru Thursday
$285, Additional Child $23
Friday thru Sunday
$325, Additional Child $27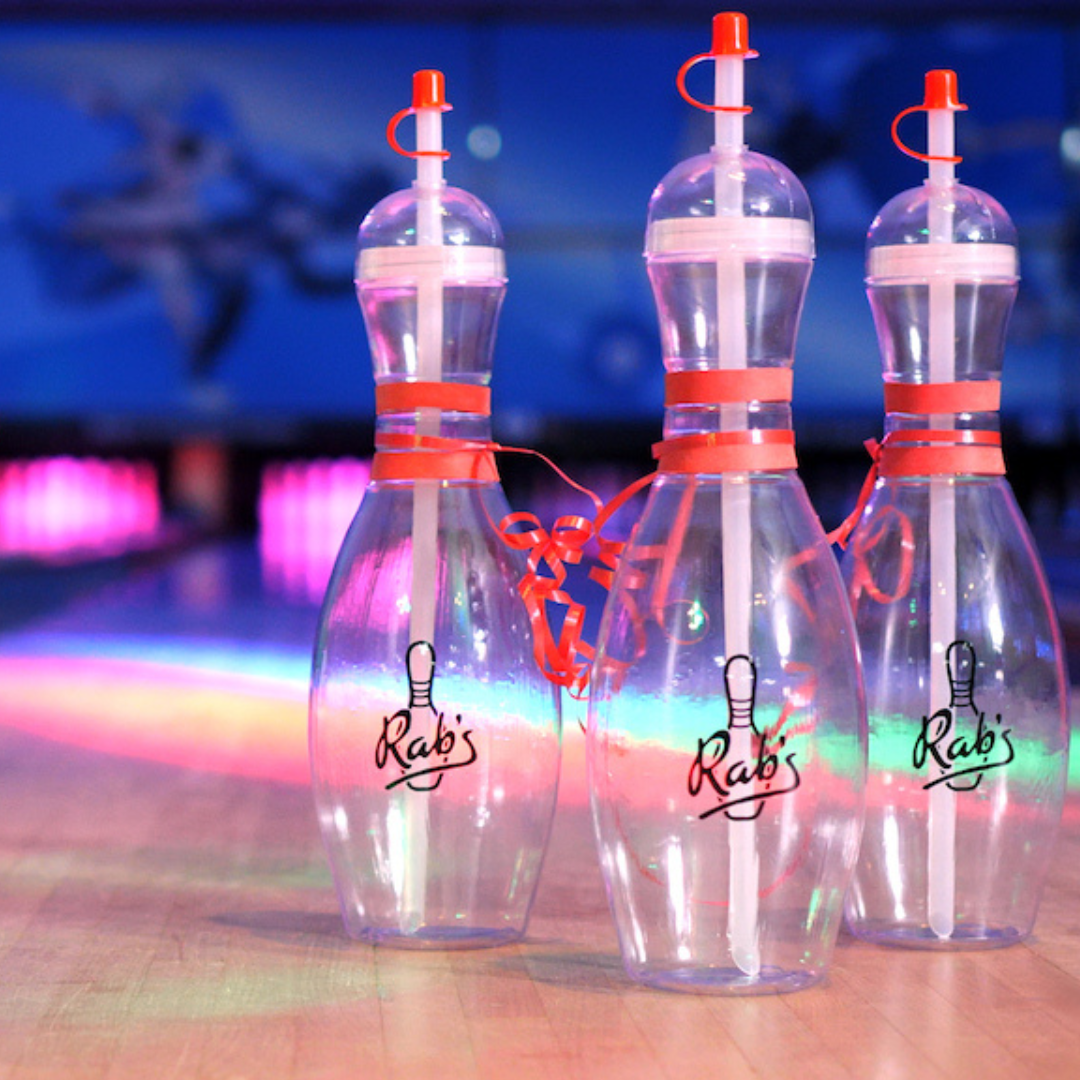 Add Ons
Enhance your child's birthday by creating the ultimate birthday experience… Consider one or more of our party options:
Cosmic Bowling
Cutest Cookies Bowling Cookie
Bowling Pin Sipper
Kiddie Cakes Ice Cream Cake
*All party packages include up to 12 children including birthday child. NYS Sales Tax and 18% Gratuity added to bill
Kosher party packages available
Submit Bowling Guest Information
---
I would like to know more about hosting my next party with Rab's!
Rab's would be the perfect venue for our next celebration and I want to learn more! If you have any questions or concerns, please do not hesitate to contact one of our Events Specialists, (718) 979-1600, parties@bowlatrabs.com.