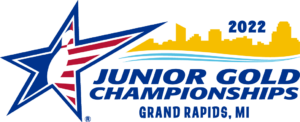 By Staten Island Advance Sports Desk
silive.com | Click Here for the Full Story
Fourteen Staten Island youth bowlers are slated to hit the lanes in the 2022 Junior Gold Championships starting July 18 in Grand Rapids, Mich.
More than 4,000 bowlers have qualified for the 2022 event, which is being held across eight centers.
Bowlers in four age-based divisions for boys and girls — U12, U15, U18 and U20 — will be competing for a scholarship fund of approximately $500,000, and spots on Junior Team USA and Junior Team USA's Developmental Team also will be up grabs.
The Island qualifiers are Julieanne Rodrguez competing in U12, Justin Arenas, Philip Patino and Kiara Lombardi in U15 and Paul Cherry, Derek Concepcion, Joseph Guarnieri, Brandon Handog, Frank Koppie, Tyler Sidman, Steven Souffrin, Luciano Spagnuolo, Maya Avilez and Brianna Mester in U18.