At Rab's Country Lanes we have open lanes available to the general public 7 days a week!  Check out the Schedule of availability below along with our rates to play.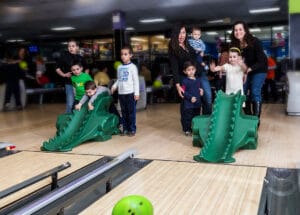 Bowling is a great activity for all ages!
Introducing children to the sport of Bowling? Bumpers are available on all 48 lanes, they help guide the bowling ball down the lane without the worry of the dreaded gutter-ball and they are automatic!  Bumpers go up for children (ages 12 & under) and down for adults… Imagine that?  Ask about the Dragon Bowling Ramp for small children.
Bowling balls are available starting at 6 lbs. up to 15 lbs. for your use.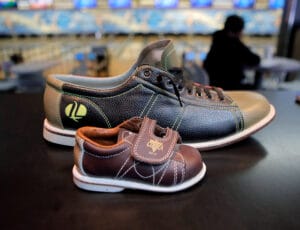 For your own safety, we ask that all bowlers wear bowling shoes and are available for rental use. Bowling shoes come in all sizes too, toddler size 5 to an adult men's 20!
What to expect upon your visit to Rab's:
Guests should self-assess before coming to the center.  Please stay at home if you are feeling sick or unwell. 

Wash and sanitize your hands often.  Sanitizer Stations are available throughout the facility.

Rental Shoes and Bowling Balls are available from the Front Counter and you will hold onto your own shoes.  At the completion of bowling, please leave all rental equipment at the lanes to be sanitized for future use.
All areas are cleaned and sanitized at the end of your session.
Bowling is a social recreation, and while you continue to be social, we ask that all guests be aware of others personal space.
Reservations are Recommended! Reservations may be made by clicking the "Reserve" tab on our home page, or the "Reserve Your Lane Button" on the side of this page.
Schedule
Subject to Change Daily. Effective 6/10/2023
Please call for lane availability on day of planned visit.
Bowling must be completed by posted time.
(718) 979-1600

Day
Time
Monday
ALL DAY
9:00 AM to 12:00 AM
Tuesday
9:00 AM to 7:00 PM
10:00 PM to 12:00 AM
Wednesday
ALL DAY
9:00 AM to 12:00 AM
Thursday
ALL DAY
9:00 AM to 12:00 AM
Friday
ALL DAY
9:00 AM to 1:00 AM
Saturday
ALL DAY
9:00 AM to 1:00 AM
Sunday
ALL DAY
9:00 AM to 12:00 AM
Click for Printable Open Play Schedule!
Bowling Rates
Rent a lane by Time.  The rate is per lane, per hour.
Fun Pack will not be available at this time.
Have a Free Game of Bowling Coupon?  These coupons are only valid until 6:00 PM.
Up to 6 people may bowl on a lane at one time.
Weekday Rates
Monday thru Friday (Friday until 6 PM)
Per Hour – until 6 PM: $28 | after 6 PM: $35 
Shoe Rental – $6 per pair
Weekend Rates
Friday thru Sunday
Per Hour – until 6 PM: $37 | after 6 PM: $42 
Shoe Rental – $6 per pair