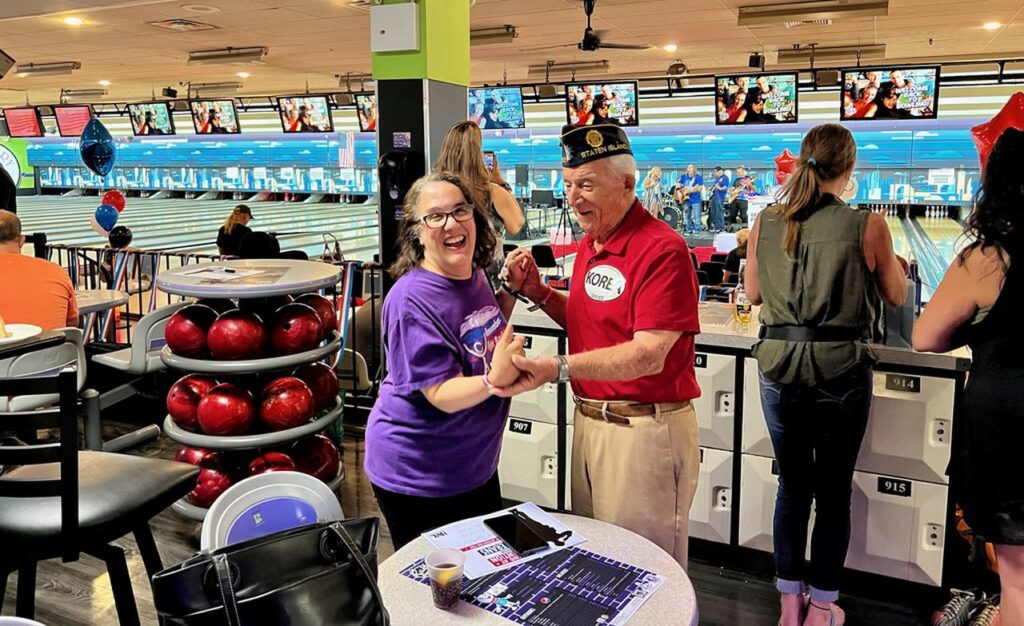 By Dr. Gracelyn Santos | gsantos@siadvance.com
silive.com | Click here for the Full Story
STATEN ISLAND, N.Y. — The Rab Wilkinson Foundation has announced the 2nd Annual Rock 'n Bowl for Our Vets Live Music Event, which will be held at Rab's Country Lanes on Sunday, Aug. 6, 2023 at 1 p.m.
The event of music and entertainment follows the success of the inaugural event in 2022, which raised $20,000 for local veterans and projects supporting U.S. veterans.
The 2023 event will be hosted by Todd Piro, FOX News personality, and will feature five favorite local bands who will rock out on the lanes: Aftermath, American Cover Story, DOC Holiday, Fast Forward, and Johnny Fish & The Fins, and other special guests.
Frank Wilkinson, proprietor of Rab's and chairman of the Rab Wilkinson Foundation, is excited about the music tradition and raising much-needed funds for programs that give back to those who have selflessly served our country.