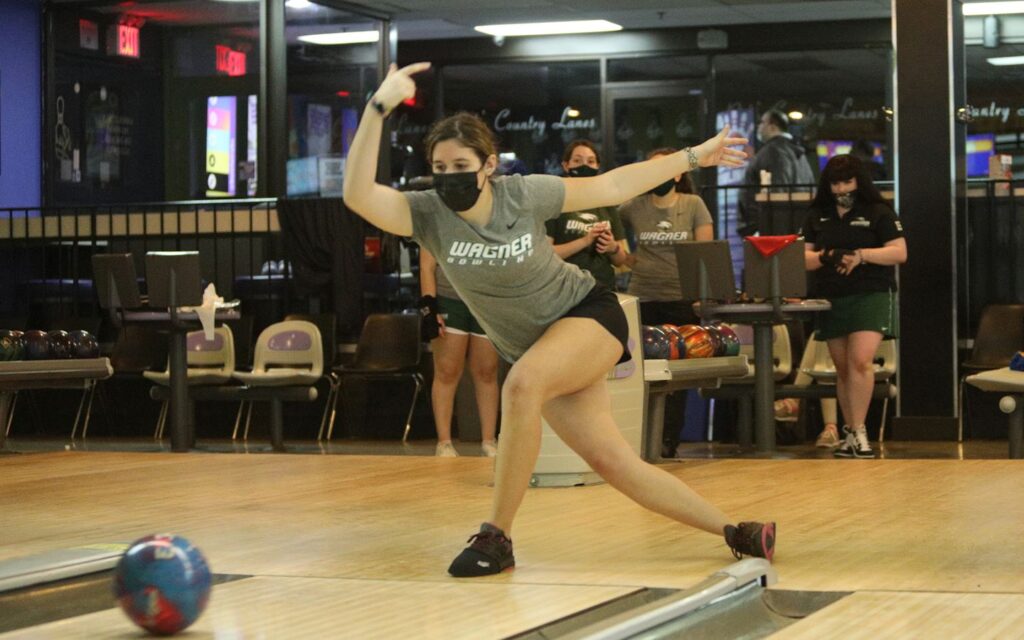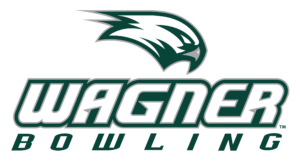 Staten Island, NY – 
The Wagner College women's bowling team earned the program's first-ever victory as the Seahawks bowled against fellow Northeast Conference (NEC) member and No. 7 ranked Mount St. Mary's on Thursday afternoon from Rab's Country Lanes.
Click here for the full story and to follow the Lady Seahawks Journey
Wagner and Mount St. Mary's were pitted in a traditional, a Baker, and a best of seven Baker match this afternoon as the Seahawks finished the day 1-2.
Match I – Traditional (Mount St. Mary's 1006, Wagner 880)
The Seahawks and Mountaineers opened up Thursday's event with a traditional 5 vs. 5 format.
Amanda Medvetz led the way for the Seahawks in the opening match, rolling a team-high 219.
Anelise Terrano shot a 194 while Totiana Miranda (167), Jessica Fetik (159), and Amanda Burdett (141) rounded out the scoring.
Match II – Bakers (Wagner 965, Mount St. Mary's 901)
Wagner quickly rebounded from the traditional format with a victory in the team's first-ever baker match, defeating the Mountaineers by 64.
The Seahawks won three straight games and four out of five in clinching the bakers, 179-168; 220-181; and 186-169, which secured the five-game baker set.
Miranda threw eight strikes in a row in propelling the Seahawks to victory.
Match III – Best-of-Seven Bakers (Mount St. Mary's 4, Wagner 0)
The Mountaineers shrugged off their performance from match two in taking all four games in the best-of-seven Baker format.
Baker Averages:
On the heels of her eight strikes, Miranda led Wagner with a 21.7 baker frame average.
Medvetz (18.8), Terrano (16.8), Fetik (16.4), and Victoria Shaw (15.0) rounded out the Seahawks' performance this afternoon.
---
Post-Match Interview:
Head Coach Joseph Ambrose:
Opening Statement…
"It was awesome to lead our team in the first-ever competition here at Wagner. To get our first win today against a top-10 program and a school who is currently first in the NTCA Power Index Ranking, is a tremendous milestone for our athletes and our program," head coach Joe Ambrose said."
On the team's tone and emotions this afternoon…
"Our teams works really well together and there wasn't a hint of hesitation in helping one another today. Their selflessness was instrumental in us having a great first day on the lanes."
On adjustments made from following the traditional match…
"We really didn't have to adjust too much after the first match. Mount St. Mary's bowled great. We did make a few lineup adjustments in baker, which worked out very well."
Closing Statement…
"In match three, we couldn't execute on the changing lanes and will have to do a better job of that on Friday, but, overall, it was a very successful first day in the history of the Wagner bowling program."
Wagner will be back on the lanes Friday afternoon for the first-ever Seahawk Invite, in which the Seahawks will face off against the same Mountaineers and the LIU Sharks.