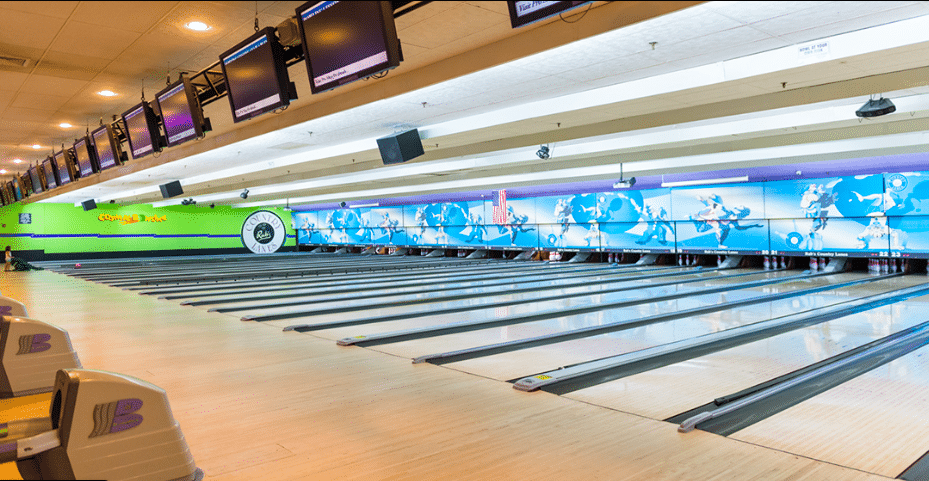 Looking to get out of the house this Winter Break?  Look no further… Rab's Country Lanes is the perfect place to spend a winter break afternoon with friends and family.  Rab's, Staten Island's #1 Destination for Fun, is known for its lively atmosphere and wide range of entertainment options.
As soon as you step inside Rab's, you'll be greeted by the sound of pins crashing and the sweet smell of freshly-made pizza, hand-crafted burgers, and great snacks to enjoy.  The lanes are always bustling with activity, and there's a sense of friendly competition in the air.  Whether you're a seasoned bowler or a beginner, you'll have a great time trying to knock down those pins!
Reason # 1 why bowling is such a great activity during winter break is that it's an indoor activity.  Which makes it perfect for those cold, wet, and snowy days when you don't want to venture outside.
And when you need a break from all the action, you can head over to Rab's Kitchen for a burger, slice of pizza, our signature wings, or a sweet snack.  Work on those cravings and check out Rab's Kitchen Menu before your visit.
So if you're looking for a fun, social activity to enjoy with friends and family over winter break, Rab's is the perfect place!  Your day with us is sure to provide hours of enjoyment and create lasting memories.   There are available lanes 7 days a week and you can guarantee your lane by reserving it today, right here on bowlatrabs.com!