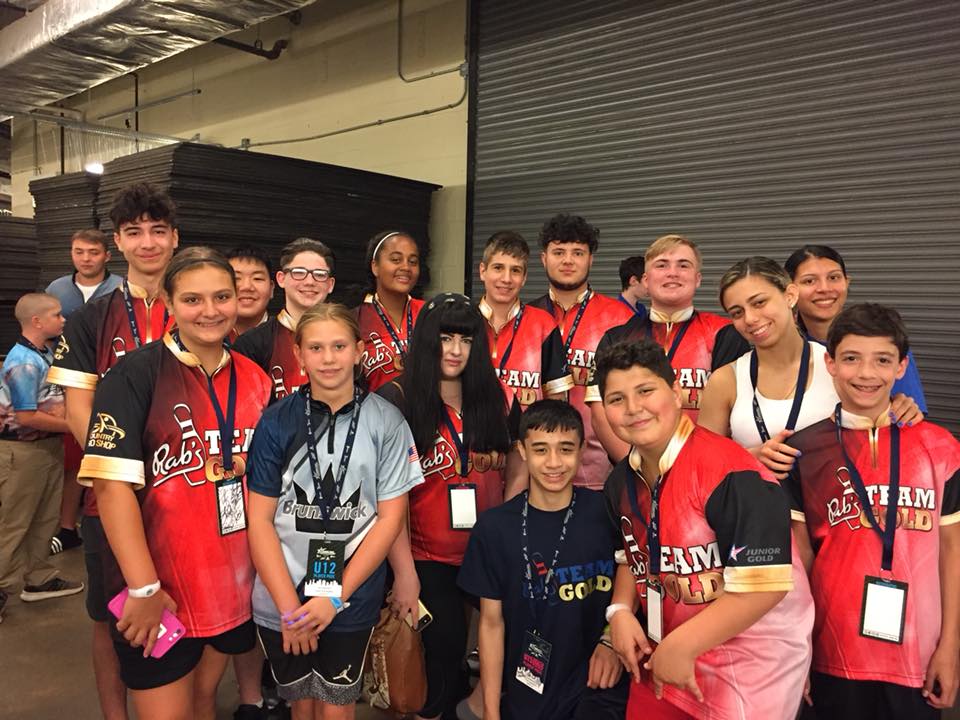 Staten Island is represented by twenty youth bowlers competing in Dallas, Texas July 16-21 at the USBC Junior Gold Championships. Almost 3,900 youth bowlers, the highest number in the event's history, will compete for the elusive titles, spots on USBC Junior Team USA 2019 and more than $350,000 in scholarships.
The 21st edition of the USBC Junior Gold Championships will take place in 9 bowling centers in the Dallas/Fort Worth Area. The event features top USBC Youth bowlers ages 7 to 20 from around the United States as well as Canada, Puerto Rico and U.S. military zones. Each participant qualified to enter by advancing through local USBC Junior Gold qualifying leagues and tournaments.
The event started Saturday with a Trade Show and Athlete Registration and then an Opening Ceremonies celebrating the young athletes who were then treated with a performance by Light Balance of America's Got Talent fame.
Competition officially started Monday July 16th, when bowlers bowled 4 games. Competitors will bowl 16 games in the qualifying rounds before advancing to the Advancer Rounds and Finals which will be televised on CBS Sports Network.
Results of Qualifying Round 1:
U12 Division – Field Size: 284 Boys / 141 Girls
BOYS
54 – William Kohnenkamp 180, 183, 144, 144-651
65 – Joseph Guarnieri 197, 135, 167, 140-639
GIRLS
44 – Brianna Mester 147, 141, 156, 156-600
90 – Ashley Weisenstein 133, 120, 119, 147-519
U15 Division – Field Size: 672 Boys / 382 Girls
BOYS
81 – Anthony Mastroianni 182, 192, 224, 177-775
122 – Nicholas Palmeri 127, 225, 166, 235-753
168 – Brandon Leung 187, 193, 190, 164-734
384 – Christopher Riordan 159, 154, 191, 165-669
493 – Victor Guastella 163, 212, 142, 119-636
565 – Frank Koppie 175, 159, 107, 163-604
671 – Cody Bass 128, 121, 113, 91-453
GIRLS
10 – Maya Avilez 230, 179, 202, 167-778
U20 Division – Field Size: 1495 Boys / 855 Girls
BOYS
870 – William Courtney 149, 158, 180, 203-690
984 – Kenneth Courtney 168, 171, 180, 155-674
1335 – Joseph Nadal 150, 166, 156, 143-615
1367 – Jonathan Guash 195, 94, 163, 152-604
1429 – Jason Wichnovitz 135, 151, 124, 169-579
GIRLS
87 – Lexis Ortiz 160, 220, 203, 197-780
378 – Taylor Waglione 168, 181, 166, 172-687
449 – Autumn Fortunato 133, 169, 156, 212-670
807 – Jessica Fetik 90, 172, 128, 174-564