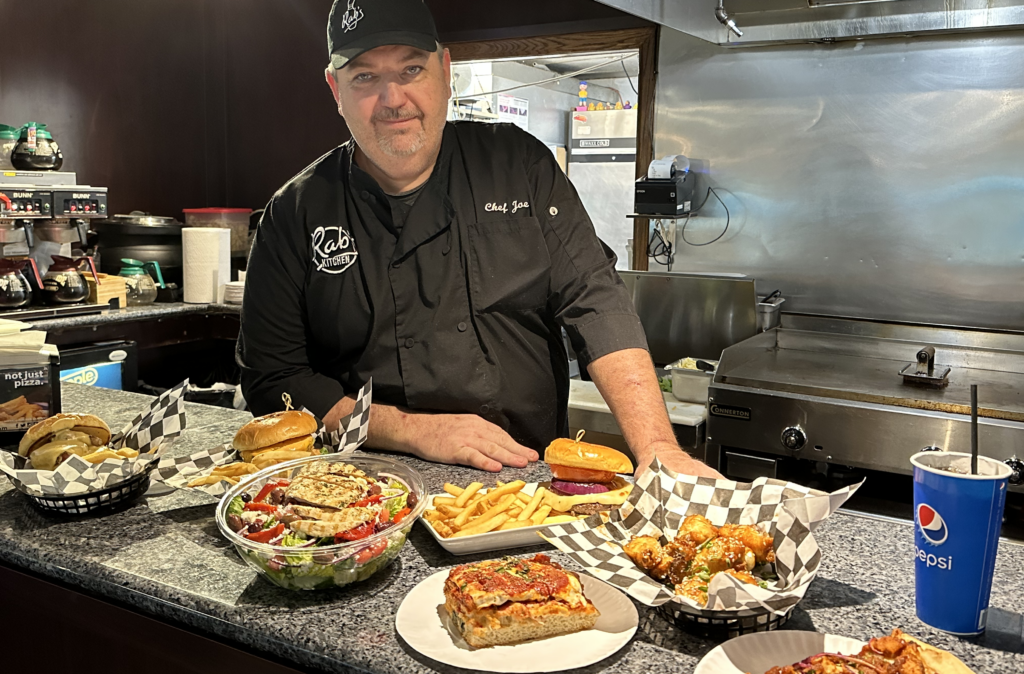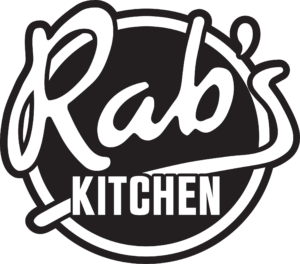 This past year, Rab's Kitchen was born to introduce fresh, quality, delicious food to enhance the overall guest experience, at your favorite place to bowl, whether it's to bowl and have fun with friends and family or just stop in for a bite to eat.
We are excited to introduce Chef Joe Labita as the Head Chef and Director of Food Operations at Rab's Country Lanes.  With over three decades of culinary experience and a passion for quality ingredients and creative flavor combinations, Chef Joe has taken our food offerings to the next level.
In this series of "Meet our Team," let's meet Chef Joe…  Here, we ask Chef Joe a series of questions to get to know him better and learn more about his cooking philosophy, favorite chefs, and more.  Join us as we welcome Chef to the Rab's Family and look forward to the exciting culinary creations he will bring to our menu.
When asked about what inspired him to become a chef, Chef Joe recounted starting to work in the kitchen at 14 years old, washing dishes and watching cooks and chefs work.  He was fascinated by customers coming into the kitchen and complimenting the chef on the food.  He wanted to be that chef.
How do you describe your overall cooking philosophy?
Quality ingredients, not a ton of items in a recipe.  Feature an item, then highlight with flavors.
Name thee three kitchen tools you can't do without?
Chef's Knife, Thermocouple, and Robot Coupe (blender).
What Chefs do you follow on social media and/or admire?
Bobby Flay, Michael Simon, Guy Fieri, and Patrick Clark, who was my mentor when I worked for him at Tavern on the Green.  Patrick Clark taught me to keep it simple and cook the food correctly, and customers will come back.
We asked Chef, what he would do if he tried a new recipe and it didn't turn out good?
Simple… Throw it out, and don't make it again!  LOL
Name the three things you have to use in most recipes?
Cilantro, Chili Paste/Chili Sauce, and Kosher Salt
What is your signature dish?  What do people love about it?
Korean BBQ Wings!  It's not an overpowering spice and it has great flavors coming together.  Have you tried them on our Menu yet?
What would you like to eat for your last meal, and with whom?
It's going to have to be the best sandwich I ever ate, from Sandy's Beef & Ale in Langhorne, Pennsylvania called "The 50 Game Suspension," and always with my wife!
If you had to move to a deserted island and you could only bring one ingredient (excluding salt and pepper) with you, what would you bring?
Butter, anything in butter is better!
Name a dish you always wanted to make but haven't had a chance to make it yet.
Beef Wellington
Do you prefer savory or sweet dishes (to make or to eat)?
Savory, sweets are for dessert
How important are eating meals together as a family to you?
Family is everything to me.  I try and make the most of sitting down with my family to eat because earlier in my life, I was always working on my career and was never home much.  My kids are older now and soon they will be adults and eating out with friends or off to college, and won't eat home.  So now I try to enjoy my time with them.
What brought you to Rab's?
Rab's is a place everyone knows and enjoys.  Many different people walk in the door here and have a great time.  I want my food to enhance the experience they have, but also want them coming back not to only bowl, but return to eat.  Rab's has a team and owners who care about people playing or working.
Why are you excited to join the Rab's team?
The excitement to join Rab's is to develop an exciting menu where people will say "WOW," that's the best burger or these wings are amazing." Also develop a culinary team to teach and grow for future expansion.  I've worked in many restaurants in my career, but Rab's feels more like being home with family, and I love cooking for family.
We at Rab's are thrilled to have Chef Joe join the Rab's team as our Head Chef and Director of Food Operations.  His passion for cooking and quality ingredients will enhance your dining experience at Rab's!
Visit bowlatrabs.com/eat to view our menu, and order online for delivery or pickup.