What is Cosmic Bowling?
Cosmic Bowling is a glow in the dark good time featuring an LED Light Show and your favorite music videos by the glow of black lights and neon.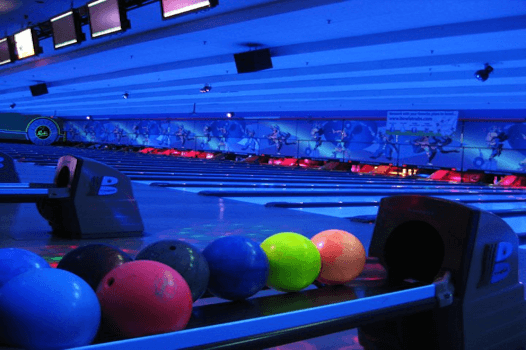 Friday and Saturday Late Night
9:00 PM to 2:00 AM
* Except Saturday June 10, 17 – Cosmic Bowling will start at 12:30am!
Cosmic Bowling $15.00 per person. Including shoe rental.
1-3 people =1 hour
4 people = 1 hour 15 minutes
5 people = 1 hour 30 minutes
6 people = 1 hour 45 minutes