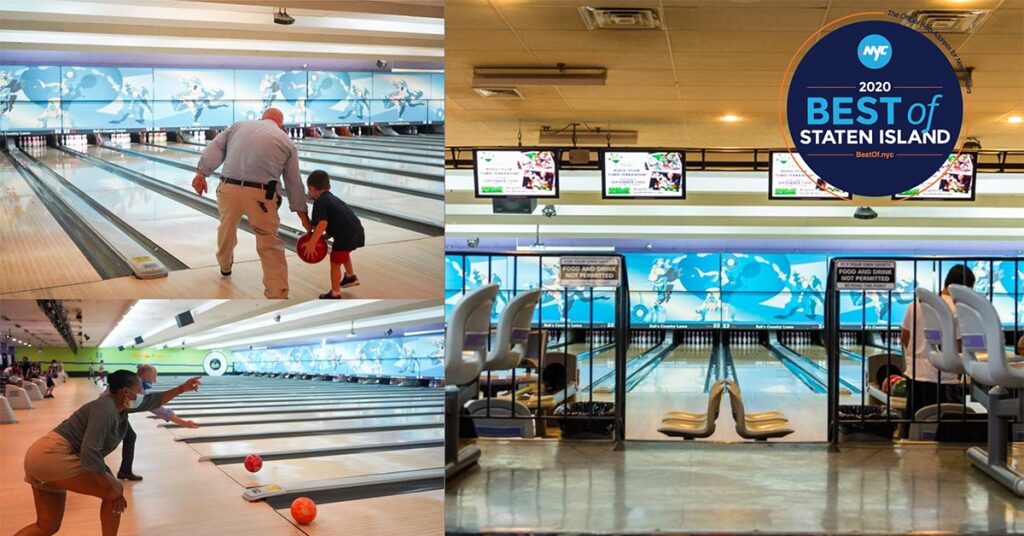 For Frank Wilkinson, proprietor of Rab's Country Lanes in Staten Island, bowling isn't just a business, but something that runs in his blood. The all-American pastime has been part of his family for more than 60 years. According to SILive, "Frank's father, Rab, was a professional bowler and regarded as one of Staten Island's all-time best."
Say Wilkinson, "Our family roots run deep in bowling and small business here in Staten Island." His customers include bowling leagues, local fundraisers and patrons from across the borough of Staten Island.
So when the pandemic hit in March, the mandated closures weighed heavily on not just his conscience but community as well.
"Rab's provides an outlet for our community to get away from everyday life for social recreation," says Wilkinson, "and being closed was not just a burden on the business, it was a burden on our community and those who depend on us for work and their outlet."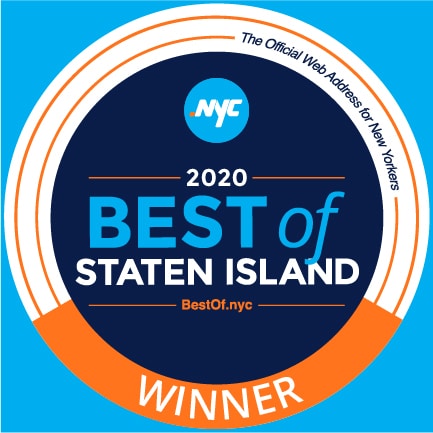 The bowling facility was closed for five months with zero income. But Wilkinson got creative during the crisis, keeping customers engaged and informed during pandemic closures, and reopenings.
"We took an opportunity to pull one of the ideas off the white board and stay connected with our customers and community," says Wilkinson. His team launched "Live from Rab's" on March 21, a daily livestream "talk show" that was set in the dark bowling alley. It streamed on the company's Facebook and YouTube channels. It provided updates, connections to the community while talking with professional athletes, sportswriters, community leaders, small business owners, and customers through this new medium. The Rab's team produced 131 episodes, garnering over 200,000 views, and 100 special guests. Even after opening this fall, the show still goes on, now as a weekly show.
"'Live from Rab's' was our connection to our base," says Wilkinson. "While it was our outlet to stay sane, it provided hope to our customers who tuned in daily and connected with us."
Launching a streaming show only made sense for a digital-savvy small business like Rab's. In fact, the bowling hub was one of the first small businesses on Staten Island to have a website back in the 90s, as well as the first to boast an .NYC domain. "When the opportunity rose to make our extension .NYC, it was an opportunity we couldn't pass up," says Wilkinson. "We've been established in New York City for the past 25 years, so it only makes sense to officially make the domain a part of our regular DNA. We're proud to carry .NYC, and it further shows that we're deeply rooted and a validated business here in the Greatest City in the World."
While running a digital-savvy small business is more important than ever, Frank says the most important tip he'd give another entrepreneur is timeless advice learned from his top mentor: his father, Rab. "Take advantage of every opportunity you can and have no regrets. By taking these opportunities, you'll learn from every challenge thrown your way. These challenges are the opportunities to grow you and your endeavors."
While he admits the pandemic closures weighed heavily on his shoulders, he says the hardship made him extra grateful to be back, and up and running in an ever-adjusting Covid-19 world, and in the borough his family calls home.
Bonus Q&A with Frank Wilkinson
Q: What is the most important aspect of running your small business website? Wilkinson:
Wilkinson: Our website is the first touchpoint for new customers. To me, the most important thing is to make that first impression, with a website that is up to date and provides access and all the information one may need to experience our brand.
Q: How has your business website evolved over the year?
Wilkinson: From a static website with basic information to what it has become. Today, one can make reservations for bowling, view real-time live bowling scores, register and review rewards card balances, purchase Rab's gear and gift cards, reserve a birthday party, request donations, and more.
Q: What makes running a biz in your borough of Staten Island so interesting. Staten Island is an amazing place with amazing people.
Wilkinson: Our business is a community within itself that's a huge part of the Staten Island Community at large. As large as the community is, we're so tight-knit. Everyone knows everyone and/or someone who knows everyone. The Staten Island Community is so supportive of small businesses, and most importantly, of each other.
Q: If you had one message to share with your customers, what would it be?
Wilkinson: Every time we reach out to our community for help in some way shape or form, they ask how and run with it. We couldn't be prouder to represent Staten Island and be part of this amazing borough.