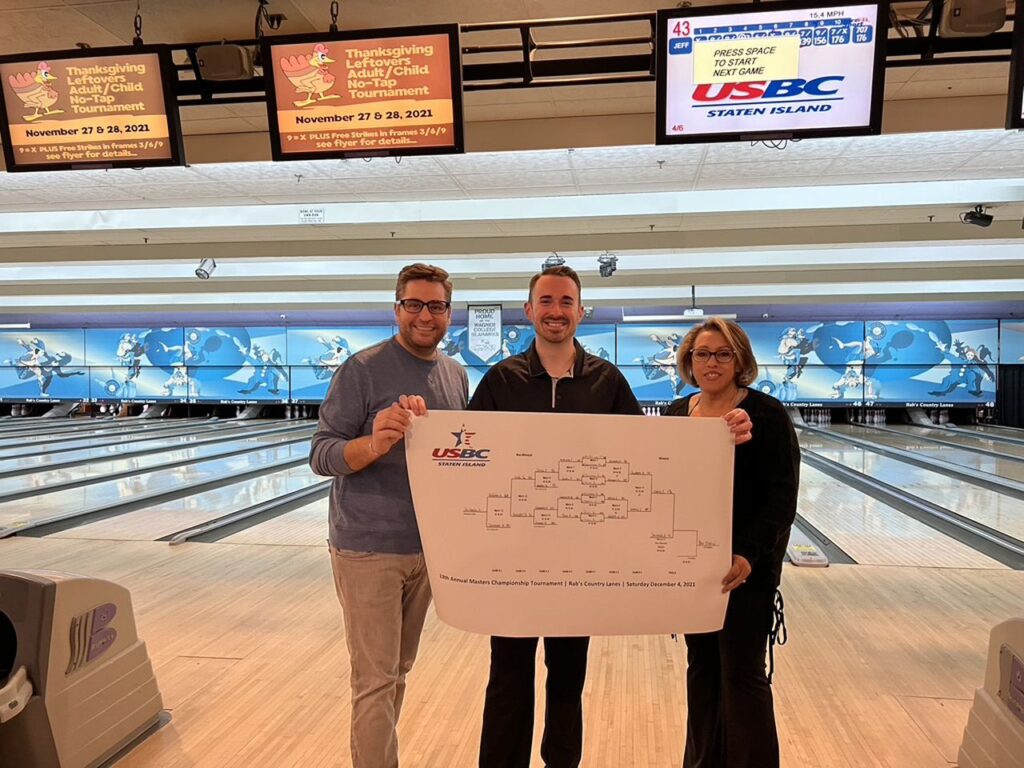 By Staten Island Advance Sports Desk
silive.com | Click Here for the Full Story
Rosebank resident Jeffrey Martin didn't give himself much of a chance heading into Saturday's 13th Annual Staten Island USBC Masters Championship Tournament at Rab's Country Lanes.
After all, the righty had qualified for this event (about five or six years ago) only one other time and placed eighth, and he was going against some of the Island's top keglers.
In the end, none of that seemed to matter as Martin wound up coming from seventh position following qualifying to win four straight games in the finals to claim the event on a tough lane condition.
In the championship game, Martin defeated Bill Salvatore, 176-172, in a nail-biting, back-and-forth match to earn the $1,100 top prize.
"Yeah, I was definitely surprised (to win) and it just made me feel good that I could compete with the best," said Martin.
Eight bowlers advanced to the match-play finals, including 2020 champion Jeff Sciré — who was automatically seeded fifth in the finals — and two-time champion Tim McAuliffe Jr.
McAuliffe Jr. led all qualifying with a 1,026 five-game total, the only competitor for the day that averaged above 200 in the qualifying round on the tough 2021 USBC Masters Lane Pattern. McAuliffe also earned himself a $200 squad leader bonus. He remains the only competitor to have won the Masters title multiple times.
Meanwhile, Martin had advanced to the finals with a 947, including games of 164, 148, 206, 186 and a tournament-high 243.
"The conditions were very difficult," he said. "You had to almost be perfect. You had to hit about one or two boards on the lane. You had to be extremely accurate. I made almost all my spares in match play which kind of carried me."