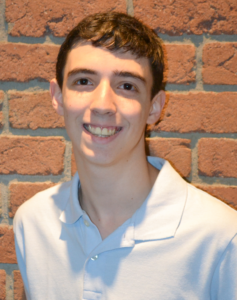 By Joe D'Amodio | damodio@siadvance.com
silive.com | Click Here for the Full Story
Joe Joe Guarnieri fires 300 game
Sixteen-year-old Joe Joe Guarnieri fired his first perfect game in the Rab's Youth Summer Scholarship Triples League last Friday at Rab's Country Lanes.
The perfecto came in the middle game of a 701 set. He started the night with a 173, and finished with a 228.
If you remember, Guarnieri, who has been bowling since the age of 2, and his mom, Cathy, set up a makeshift lane in front of their Midland Beach home during the pandemic while the alleys were shut down.
"Bowling my first 300 feels great!" said Guarnieri, a two-handed bowler. "I have been working hard to achieve my goal. I'm so glad my mom was there to watch me throw my first 300. It's a great feeling to bowl the 300 right before Junior Gold Nationals."
Guarnieri, whose previous high game was a 296 rolled two weeks ago, is averaging 215 in the loop.
The 701 series was well below his career-high 771.
"I want to thank my dad, Nick Bellomo, (Country Lanes proprietor) Frank Wilkinson and Melissa Kammerer, my coach, for all that they've done for me," said the St. Peter's High Schooler. "Also my grandmother and grandfather, Judy and Anthony (Guarnieri), for coming to all my tournaments."