By Priya Shahi | pshahi@siadvance.com
silive.com | Click Here for the full story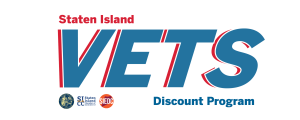 STATEN ISLAND, N.Y. — Staten Island's Veterans Discount Program, which provides a 10% discount on goods and services from participating businesses across the borough, is not only going to continue, but is expanding beyond the borough president's office and the Staten Island Chamber of Commerce — with the addition of the Staten Island Economic Development Corporation (SIEDC).
"One thing that every Staten Islander has in common is that we cherish our veterans," said Borough President Vito Fossella, when announcing that the SIEDC would be joining the program, which was started in 2012 by former Assemblyman Michael Cusick. "I am proud to partner with these two great organizations to provide a free service to those who have served our country."
The Veterans Discount Program was started over a decade ago by former Assemblyman Michael Cusick.
"I think the expansion is important, because the SIEDC and the Chamber are the two largest organizations on Staten Island," said Cusick, current president and CEO of the SIEDC. "The fact that we are doing this together … to be able to bring more people and more businesses to this program, we can really help the veterans. I think it's a win-win."
He added that the Veterans Discount Program now has over 200 participating retailers, including Rab's.