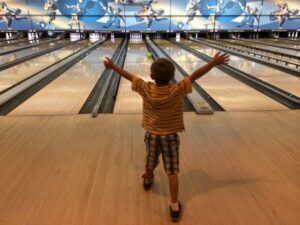 It's the last month of winter and warm weather will soon be here – but while we're waiting, there's no reason to hibernate! There are lots of fun things to do indoors around Staten Island:
Jacques Marchais Museum of Tibetan Art

– The Museum of Tibetan Art offers visitors a look at Tibetan and Himalayan art and ritual objects, as well as various exhibitions on Tibetan and Himalayan culture. They also offer tai chi and meditation classes, special performance, lectures, and films.
Staten Island Museum

– This amazing local museum has an impressive art collection (featuring works from both local and internationally famous artists), an exciting natural science collection (including fossils, zoological, and botanical samples), and a historical archive.

Catch a show at St George Theater

– This magnificent theater is nearly 100 years old and today offers live musical and theatrical performances, as well as an exciting movie series.

Flagship Brewery

– Ward off the cold weather with a pint at Flagship Brewery! Their tasting room features 8 different beers and their fun brewery tours are held Saturday afternoon at 2:30 and 4:00 p.m.
So don't let the winter weather get you down! Escape the cold and have some Staten Island indoor fun at Rab's Country Lanes! Check out our exciting upcoming Staten Island events and make your plans to visit today.