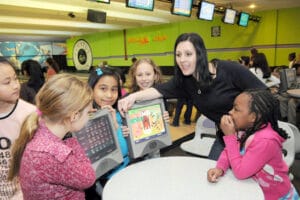 Spring break is days away, and we bet you're searching for fun things to do over spring break in Staten Island, NY. Have you considered a trip to the bowling alley?
Check out a few reasons why bowling is a great spring break activity:
It Disconnects Kids From Technology
We know you don't want your kids to be in front of the computer or television all day. And, if plans aren't made or the weather is bad, that's likely what will happen. So, encourage your kids to disconnect from technology and find technology-free activities! One of the best activities around is heading to the bowling alley. Bowling is a refreshing way to be entertained that engages the mind and body!
It Allows Them to Be Social
Bowling is a social activity that is loved by all ages! Encourage your kids to invite their friends to the bowling alley and watch the fun unfold. They'll get to hang out with their friends or classmates outside of school and strengthen their friendship at the same time. Bowling is a competitive activity that is also extremely fun. (Make sure you follow bowling etiquette to ensure everyone has a good time!)
It's Fun for the Whole Family
Bowling is an activity that can be enjoyed by all ages – toddlers, teens, parents, and grandparents, alike. Invite the whole family to Rab's Country Lanes to enjoy an activity out on the town. Everyone will likely love this event so much that they'll be asking to make it a regular occurrence!
Do you have questions? Feel free to contact us today. And, from the team at Rab's Country Lanes – happy spring break!