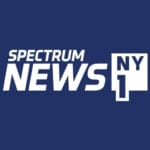 Staten Island bowlers say there's no time to 'spare' when it comes to 'striking out' Autism.
The North Shore Rotary Club hosted its annual Bowl-A-Thon Sunday at Rab's Country Lanes.
It's where dozens of bowlers hit the lanes to support the borough's autism community.
Most of the proceeds from the fundraiser will go to local families affected by the developmental disorder.