Bowling is not just a fun activity to do with friends or family – it is also a beloved American pastime enshrined in cinema and television! Check out some of our favorite, fun bowling scenes below – how many have you seen before?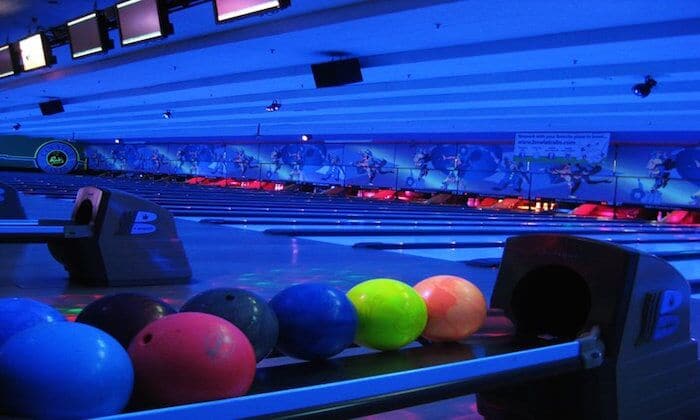 In this classic Simpsons episode, Homer and his friends join a bowling league as the "Pin Pals!" But when the devilish Mr. Burns joins the team, he threatens to ruin Homer's fun (and the Pin Pals' chances at winning). Of course, even after the Pin Pals do win, Mr. Burns still manages to ruin it for Homer.

Grease 2's bowling scene has it all including a truly unfortunate musical number and fun retro costumes! Thankfully, the movie also has the very talented Michelle Pfieffer. "Let's bowl!"

We had to save the best for last! There are so many great bowling scenes in this movie, but the most iconic has to be the musical number featuring Jeff Bridges' "The Dude" and Julianne Moore's "Maude" dancing to the Kenny Rogers hit "Just Dropped In (To See What Condition My Condition Was In)!" Of course, the opening credits are pretty great, too. We love how the camera shows off all the classic bowling alley components like the pin-deck, ball return, and beautiful wooden lanes. Fans of the film will be excited to learn that there's a spin-off in the works. Going Places will feature John Turturro as Jesus Quintana in a crime comedy that's sure to be as hilarious as its predecessor.
And when you're ready to bowl for yourself, make plans to visit our Staten Island bowling alley! And don't forget to check out our upcoming Staten Island events!