SOMEWHERE, U.S.A.
Note from the author: Hello. If it's alright with all of you, I'd like to stay anonymous as to not endanger the lives of my family and friends. First off, I'd like to thank Rab's Country Lanes for giving me this outlet to write this very incriminating piece. Unfortunately, I can't go into too much detail as to how my sources came across this wealth of troubling information, but I will share it with all of you.
The Mediocre Bowling Association, a self-proclaimed "league," has been in existence since 2012. They claim to provide people who aren't very good at bowling with an experience that mirrors being a member of a professional league. As they head into their 6th season this Fall, they are pulling out their usual stops trying to get unsuspecting victims to shell out money for a chance to dominate local alleys with their bowling "skill". Like previous years, they'll hold once monthly bowling tournaments from September to April each season, with a variety of themes and trophies. They reward those who finish with the highest score, the most mediocre score, and for throwing the most gutter balls.
But unlike their league officials, I wouldn't exactly consider this league "professional." On game day, they can usually be seen cleaning out most of the booze from Rab's High Roller Lounge. They frequently overwhelm the bartender with requests for 2-for-1 pint specials and bottomless White Russians. According to witnesses, one "league official" even had the audacity to think that the big sandwich that is usually laid out for the bar patrons who come to watch the NFL each Sunday was actually for THEM! Some of them are crude, rude, and uncouth. And you can't miss them in their offensively orange matching tee shirts.
Then, there are the events. Some team, some individual? Make up your mind! They claim the games are always different to "keep things interesting". Am I the only one who misses the good old days when bowling was boring?! Their trophies, which they tout as coveted pieces of majestic hardware is nothing more than homemade knick-knackery. Gold glitter can often be found trailing behind them throughout the lanes.
Recently, an inside source sent me photos from within their operation. These leaked images show an assortment of scandals. Posh NYC headquarters? Looks like a house to me. Online merchandise shops? Staff? Professional league status? You be the judge.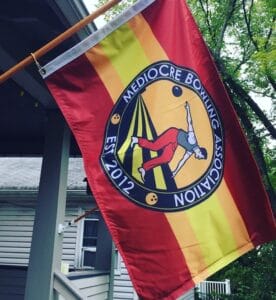 This flag was found outside the "Headquarters" even though it was simply a house.
Nice try, folks.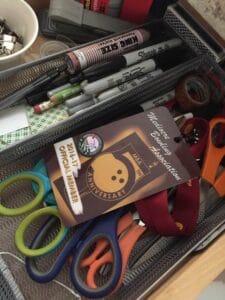 Season membership cards just tossed into miscellaneous drawers.
You can cut a hand on all of those scissors.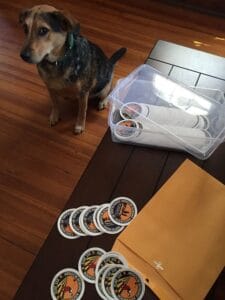 According to the official MBA Yearbook, "Ripkin" is the League Intern. This is clearly a dog. Not to mention a violation of NYC Labor Law 152A-F.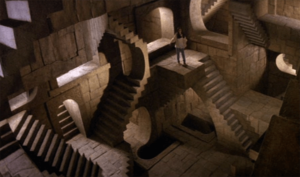 The stairs to the basement of the house clearly break several city ordinances.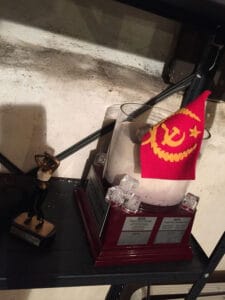 The Gutter Trash Award and the White Russian Trophy are on wobbly metal shelves up against a wall with chipping paint. Doesn't look like a warehouse to me.
Can you believe these people? Not only do they operate under complete falsehoods, but they actually convinced people in Boston, MA and Lancaster, PA to start their own chapters as well! According to their social media posts, they have the same loose leadership as the main branch of the Association. If anybody outside of these areas reads this, I implore you DO NOT START YOUR OWN CHAPTER. I would simply stick to what has worked all these years: Standing on the sidelines out of fear of not being good enough to join a regular weekly league.
Under all the pomp and circumstance, the real emphasis of the league seems to be having a good time (far from what their website touts as the goal of bringing glory and honor to your family through handicraft awards). But the people need to know, the MBA cannot be trusted. They only care about bad bowling, drinking their weight in booze, loud music, and having fun WHILE receiving "trophies" for doing it. Doesn't sound like a good deal to me. Here is a link to their "professional" website if you want to check it out for yourself, though I wouldn't advise it.
Unless you plan to write them a strongly worded letter . . . then it would be ok I guess.
HELP ME,