Are you trying to find a fun new activity for yourself, your kids or the whole family this fall? We have the perfect solution! At Rab's Country Lanes, we have a ton of open bowling leagues kicking off after Labor Day.
Ready, Set, Roll!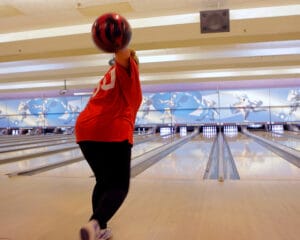 Joining a bowling league has a ton of benefits. Whether you're coming into a league with old friends or joining up to make new ones, bowling is a great way to get out and have wholesome fun every week! Joining a league means you can get a little healthy competition too. Check out these awesome benefits that come with regular bowling:
Comradery and Friendship
Hours of Fun Every Week
Increased Fitness
Freedom to Relax and Escape the Work Week
A Different League for Every Style
From the casual bowler to the die-hard roller, our Fall/Winter leagues have something for everyone. Check out a few of the options we offer below or give us a call to learn more!
Once-a-Month Mixed League: Perfect for our bowling buddies who love the lanes but don't have the time to commit to a weekly league.
Vacation Mixed League: Presented by Millennium Travel, everyone gets a vacation at the end of the season!
Senior League: Perfect for old friends who want to stay in touch and life-long bowlers to keep up their average.
Ladies Daytime League: Perfect for stay-at-home moms to have some fun while the kids are in school.
We also have men's and family leagues starting up soon! If you are interested in signing up for a Fall/Winter bowling league, call or email Nazareth Laursen at (718) 979-1600, leagues@bowlatrabs.com for more information.