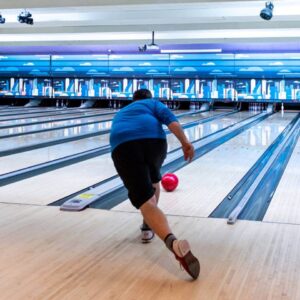 Can you believe that the history of bowling may date all the way back to 3200 BC? According to Sir Flinders Petrie, an early form of bowling was actually played in ancient Egypt!
Of course, bowling as we know it today is a much more recent invention. It is believed that the sport took form in Germany sometime around 300 AD, although the English and Dutch also have a history of pin-based games. We know for a fact that bowling was so popular in England that in 1366, King Edward III had to outlaw it because his troops were so busy bowling that they were neglecting their archery practice.
English, Dutch, and German immigrants brought the sport to America sometime prior to 1670. Bowling was so popular in New York that the heart of the Financial District is still known as Bowling Green today.
By the 1800s, there were so many different variations of bowling and bowling clubs in America that it was starting to become a problem. With so many regional differences, no one could seem to agree on the rules! That is until Joe Thum brought everyone together.
Thum called together bowling club representatives from all the major regional bowling clubs. Together they founded the American Bowling Congress in 1895. The Congress worked to standardize the rules and equipment used by bowlers which finally allowed for major national competitions and bowling leagues to be held! If you're interested in joining a league, check out our Staten Island bowling leagues! Or if you're looking for a more casual experience, then book a lane for open play at our Staten Island Bowling Center today.