Back for the 2019-20 Season

Open to all Youth Bowlers!
Build a team of 4 bowlers in your age group to compete.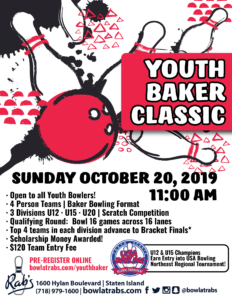 4 Person Teams | Baker Bowling Format
Scratch Competition
Qualifying Round: Bowl 16 games across 16 lanes
Top 4 teams in each division advance to Bracket Finals*
Scholarship Money Awarded!
$120 Team Entry Fee
3 Divisions based on age:

U12 Division

: 8/1/2007 or later;

U15 Division

: 8/1/04-7/31/07;

U20 Division

: 8/1/99-7/31/04
---
Congratulations 2019 Champions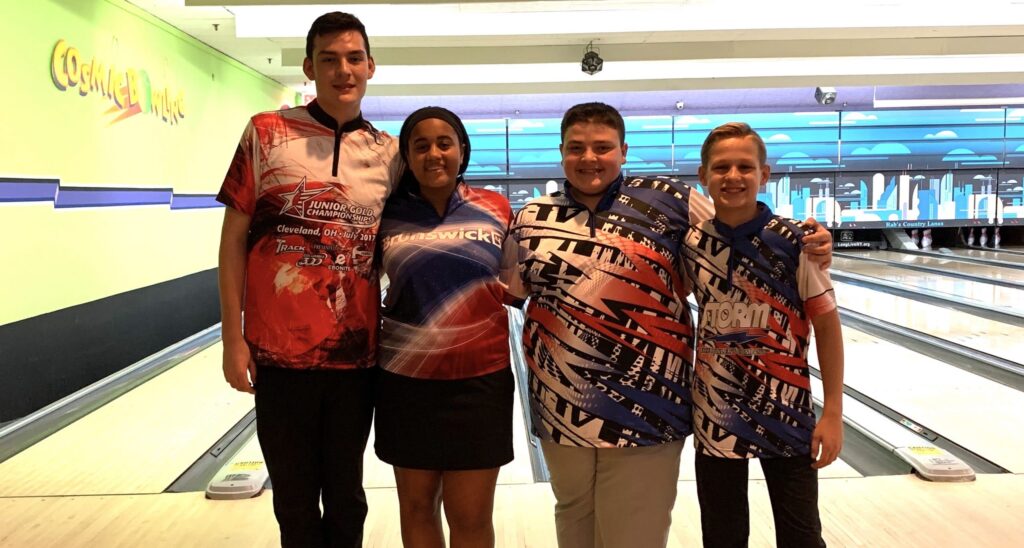 Hit it Harder! – Maya Avilez, John Banfield, Micah Voorhis, and Anthony Mastroianni
Top U15 Team (Frankie Shh!) earns an entry to compete in the 2019 USA Bowling Northeast Regional Tournament!
Rab's Youth Baker Classic Results