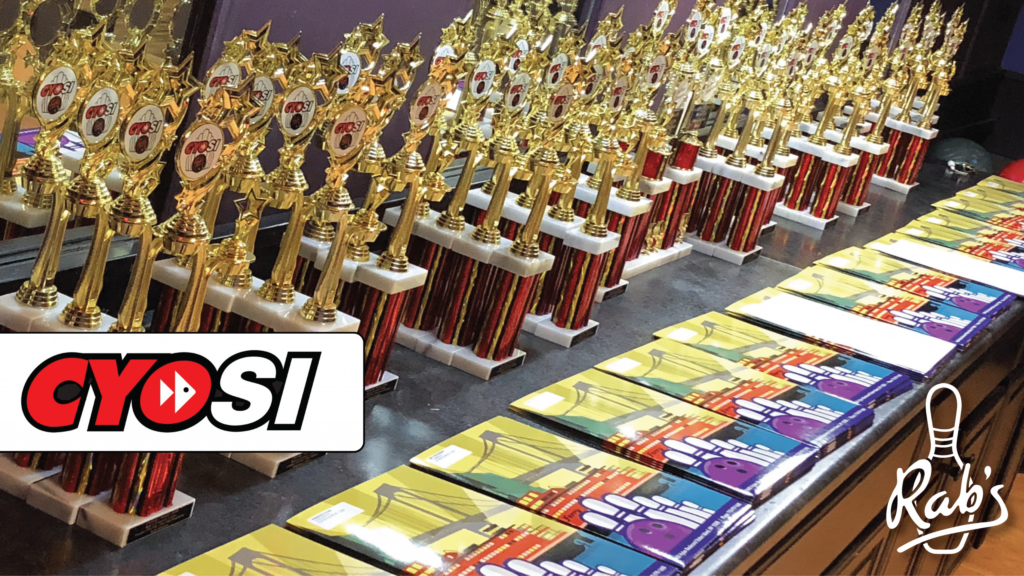 CYO and Rab's Country Lanes are proud to present CYO's Fastest Growing Sport, Bowling! We're looking forward to another great year and we are excited you found us here so you and your child can be a part of the up-coming bowling season!
CYO Bowling for the 2022 Fall Season begins on October 17th, 2022!
Program details:
Bowling will take place every Monday, 4:00 PM at Rab's Country Lanes.
The season starts October 17 and runs for a total of 9 weeks.
Teams of 4 bowlers will be formed representing your school/parish.
Competition will take place in 3 divisions: K/1/2 – 3/4/5 – 6/7/8.
All student athletes will receive a Jersey and Recognition.
Registration Fee: $130 includes all of the above, plus use of bowling shoes and bowling balls during weekly play.
Click Here to Register Online for FALL 2022 Season
Download Printable Registration Form!