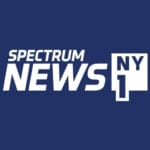 A popular intersection in Duggan Hills now has its identity back.
The street signs at Delaware Avenue and Hylan Boulevard have been replaced after being taken down last April.
They were removed for utility pole work by the Department of Transportation.
One of the signs removed was named after Rab Wilkinson, the late owner of the popular bowling alley, Rab's Country Lanes.
Rab's son and current owner, Frank Wilkinson, is most happy to see his father's name back where it belongs.