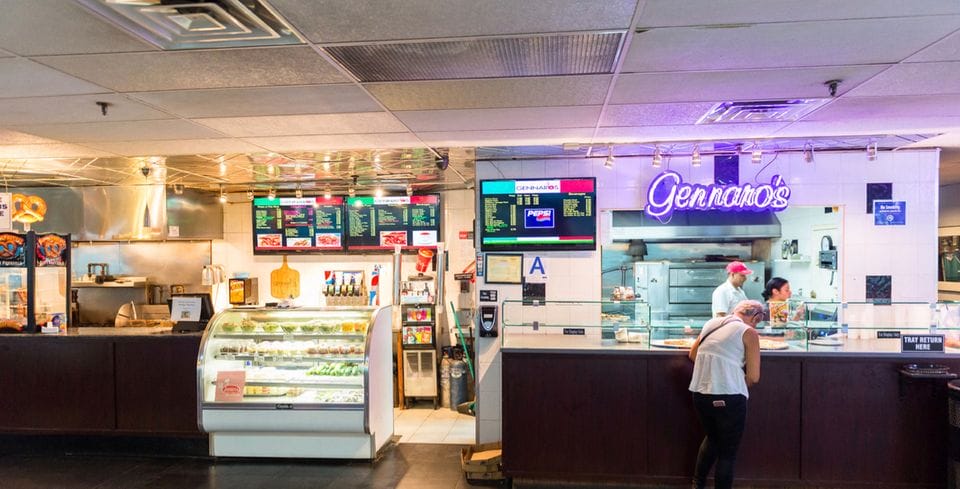 By Tracey Porpora
Porpora@siadvance.com | silive.com
STATEN ISLAND, N.Y. – While Gennaro's Pizzeria will shut its doors in New Dorp on May 31, the restaurant under the same name that operates in Rab's Country Lanes in Dongan Hills will remain open.
"I purchased from Gennaro's Jerry [Chiarello] eight years ago. …We want the public to know we are still here, we are open for business, and we will continue to operate as Gennaro's at Country Lanes," said Marco Recchia, who owns the eatery with his wife, Tina.
"We make all our own pizza here. We have nothing to do with the one in New Dorp," he added.
The restaurant opened in the bowling alley 18 years ago, when Rab's and Chiarello entered into a partnership, said Frank Wilkinson, owner of Rab's Country Lanes.
"Later on, Marco took over the business here. He basically purchased the business here using the same name and product," said Wilkinson.
"We wish Jerry the best of luck, and we will continue to do what we do here," he added.
NEW DORP MAINSTAY TO CLOSE
But the classic pies will soon stop under the auspices of Gennaro "Jerry" Chiarello.
The family posted Friday morning on the restaurant's Facebook page: "To Our Valued Customers, Friends & Family, After 49 wonderful years serving you, we would like to inform you that Gennaro's Pizzeria & Restaurant will be closing its doors on Thursday, May 31, 2018."
The post expressed thanks to patrons for their "business, loyalty and support over the years.
It continued, "We've spent decades doing what we love best…and we have you to thank. We will forever carry the memories and the good times you and your families have shared with us."
Jerry, Maria and the Gennaro family added, "This is not goodbye just see you later…Thank you from the bottom of our hearts…from our family to yours…we will miss you!"